For me the holidays means relaxation, time with family, cozy afternoons in front of the fire and – very high on my list - TIME.  Time to roll up my sleeves in the kitchen and try some new recipes.
Like everyone, I often end up in a rut making the same 4-6 recipes every week, week after week.  After a few months I'm sick of them, my family is sick of them (the kids try to feign enthusiasm when I tell them Friday is Taco Night again, but I'm not buying it anymore).  It's time for a change.
But there's never any time.  Never any time to get into the kitchen and try something new.  On a regular Wednesday night when I have 30 min between getting home from work and rushing someone to hockey or basketball practice (or both) I can't risk creating something that no one will eat.
But over the holidays I get a few solid chunks of hours where the stores are closed so I can't do any chores even if I wanted to, the kids are out rolling around in the snow, and there's nowhere I need to be.  That's when I scroll through all those recipes that I've bookmarked on my phone and unfold all the ones I've printed off at work and stuffed into my purse when I've been dreading heading home to another Taco Night.
Here are 5 that I simply can't wait to try this year: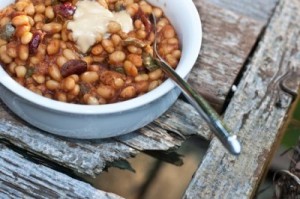 Maple Baked Beans from "Oh She Glows" - I grew up loving those old Heinz baked beans from the can.  They were so sweet and rich and would just melt in your mouth.  Nothing better on a cold, blustery day. This recipe is a healthier version of my old high-fructose-corn-syrup-laden childhood favourite.  I'm going to try this in my slow cooker and hope my kids love it as much as I loved the old canned version.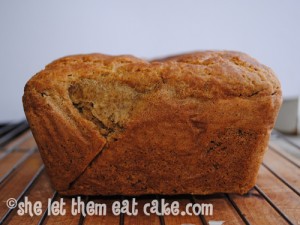 Gluten-Free Brown Bread from "She Let Them Eat Cake" – If you, or someone in your family, is living gluten-free then you know how it feels to debate the possibility of taking out a second mortgage on your home to pay for bread.  We're lucky that there are some good-tasting gluten-free breads conveniently available in our local supermarket these days, but, while easy to grab when doing my shopping, the price of between $5 and $6 a loaf is hard to swallow (pun intended).  I've fiddled around a bit with baking my own g-free bread – even attended a g-free baking workshop a few years back to get ideas – but so far haven't been all that impressed with what I've come up with.  This holiday season I plan to finallly crack this nut.  I trust my friend Maggie of "She Let Them Eat Cake" as she has g-free kids and is a fellow Holistic Nutritionist-in-waiting so I know that if she says it's good then I can feed it to my family.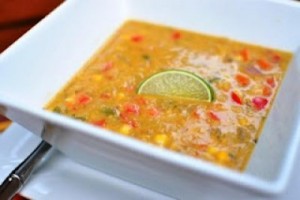 Thai Coconut Corn Stew from Dreena Burton at "Plant Powered Kitchen" – I love soups and stews!  They're usually easy to make and perfect for freezing so I try to make a batch on most weekends and then – bam – I have lunch for the whole week!  This one from Dreena Burton sounds heavenly!  Not sure if my kids will go for it, but it sounds so good that I really don't care.  This one is just for Mommy.
Gluten-Free Sugar Cookies from "Mother of a Hubbard"- As far as I'm concerned, no list of "Must Make" recipes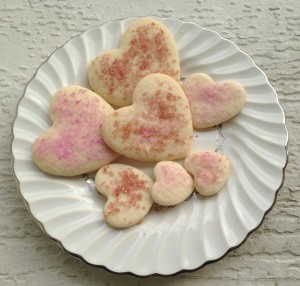 is complete without a cookie.  And over the holidays I had to go for a classic.  This recipe is gluten-free and dairy-free and looks perfect for all those cookie cutters I have stashed away in my kitchen drawer.  One whole day before Christmas will be set aside to make these and my gluten-free gingerbread men.  Yum!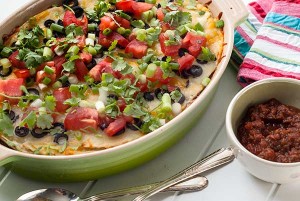 Mexican Casserole from "Simply Gluten-Free" – I need a good casserole recipe.  I need a casserole recipe that I can make on Sunday and reheat for the kids for dinner on Monday and send cold in their lunches on Tuesday.  And it has to be gluten-free, dairy-free, nutritious and delicious.  Too much to ask?  Well I'm hoping not and I'm hoping that Carol over at Simply Gluten-Free is going to rock my world with this amazing looking Mexican casserole.
So there you have it.  Five new recipes that I can't wait to try and hopefully add to my regular line up to spice things up in 2014!  I'll let you know how they work out!