Does it drive you crazy...
...to watch those people who seem to effortlessly make healthy food choices while you're in a minute-to-minute struggle to avoid the vending machine?
How can they really want that spinach salad instead of a cheeseburger?
What do they have that you don't have?
The answer isn't willpower; it's MINDSET and SELF-CARE.
They are tapped into the ways in which their body truly needs to be nourished and therefore they think about food totally differently than you do.
But, the GREAT news is that you can actually learn how to tap into your body in the same way. You can learn how to properly nurture and care for your mind, body and soul and, through this process, rewire and retrain your brain to approach eating in a whole new way.
Testimonials
"Thank you so much! I was so impressed by the amount of information included in the plan you gave me. I was also happy with the flexibility and the fact that it wasn't restrictive or leaving me hungry! I am a junk food eater and never thought I could eat more natural food. You have changed my whole outlook! I have just never felt so good!!!  My skin is glowing and I feel energized and healthy. I even lost weight!" - Monique, Whitby
"I just wanted to say thank you again for all your help. I'm finally starting to feel normal again. In all honesty, I don't know what I would have done without the information you gave me. I was so desperate, but the information you gave me was so helpful and worked so well! You were great and given the severity of my symptoms it truly did help so much. I couldn't have done it without you!!!! Thanks again for everything." – Michelle, Toronto
What's New on the Blog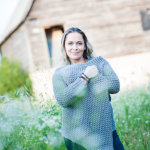 Seasonal changes are among the most energetically disruptive times in nature. Transformation is underway and things are … Read More »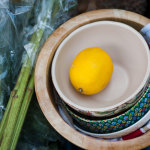 The short answer is yes, but how you do it very much depends on the person and it depends on the detox. The purpose of a … Read More »
Free Resources
Download some free resources to help you start down the path of high vibration living.
Work With Me
Finally ready to end your exhausting fight with food and come at this thing from a new angle by letting me help you change your mindset around food?  Amazing!
My Latest Recipes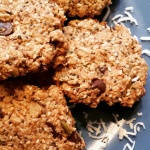 There's nothing I love more than a cookie that tastes like a cookie, but is secretly super healthy. It's delicious, but … Read More »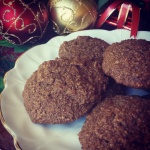 Okay, okay, I get it, you guys like cookies! I posted an innocent picture of these cookies that I created this weekend and … Read More »